The African Lane Magazine Edition 1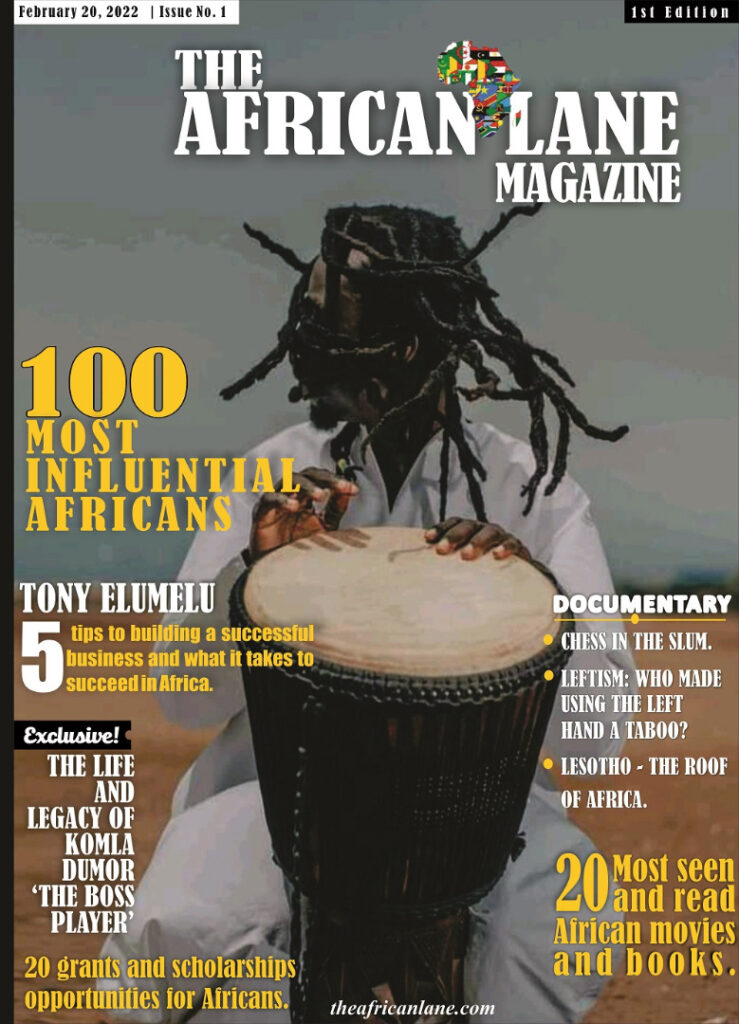 Until The Lion Learns How To Write, Every Story Will always Glorify The Hunter. This magazine 'The African Lane Magazine' is for the love and glory of Africa.
As Komal Dumor said,
There is enormous potential across the length and breadth of Africa. No other region on earth offers the high level of Return on Investments (ROI) as Africa does.
Welcome to the first Edition of the African Lane Magazine. Enjoy the read and learn more about your continent, `Africa'
The African Lane Magazine Edition 1