Nigerian Puff Puff recipe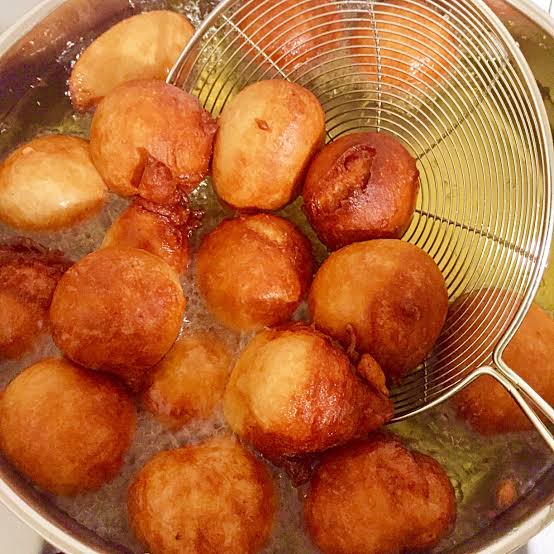 Puff puff is a popular West African street snack made from simple ingredients. Flour, sugar, and yeast are combined to make a dough which is then deep-fried. This snack is loved by adults and kids alike. In recent years, puff-puff has moved from being just street food to being enjoyed at parties as a part of "Small chops" platters alongside Buns.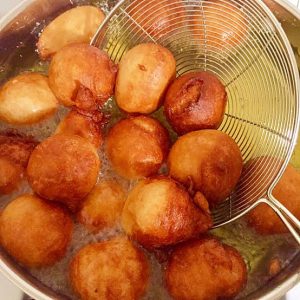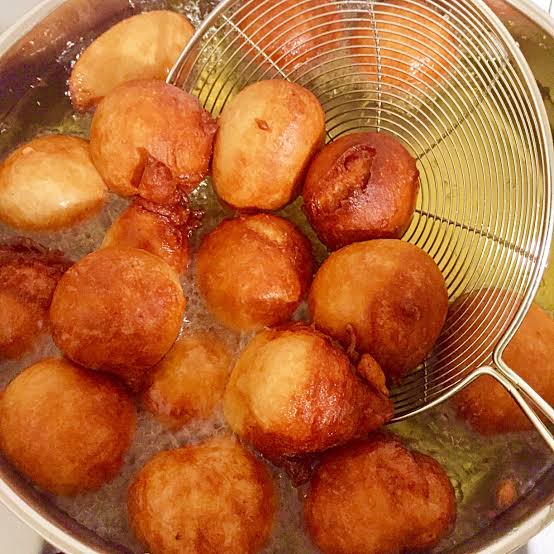 A good puff puff is slightly golden on the outside and spongy on the inside. It should be mildly sweet and not overly oily. The right balance of flour, sugar, and water makes this possible.
You may elevate puff-puff by adding your own twist including spices like ginger and pepper. Puffpuff can also be drizzled with caramel, Nutella, etc
Nigerian Puff Puff Recipe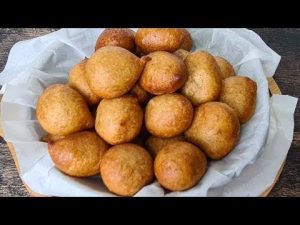 Author: 
Prep time: 
Cook time: 
Total time: 
This recipe makes 20-24 medium size puff puffs
Ingredients
3 cups flour (375 grams)
4 teaspoons [b] quick-rise yeast [/b]
2/3 – 1 cup sugar (133 -201 grams)
1/2 tsp nutmeg
2 cups lukewarm water
Frying oil

Nigerian Puff Puff
Instructions
In a mixing bowl, thoroughly combine the dry ingredients. Slowly add in water while mixing. Stop as soon as water is incorporated and batter is smooth. (Batter should be thick and smooth with a couple of bubbles )
Cover the mixture with a tablecloth. Set aside in a warm place for 45 minutes or until the batter doubles in volume.
Set a large pot on medium heat, add in the oil, and heat until hot.
Scoop enough mix with your hand and drop the ball in oil. Repeat until the pan of oil is full. Fry until golden brown on all sides.
it is called bofrot in Ghana and Puff Puff in Nigeria, how is it called in your African Country???
Source: 9jafoodie