Meet Laetitia Ky the natural hair sculptor and activist.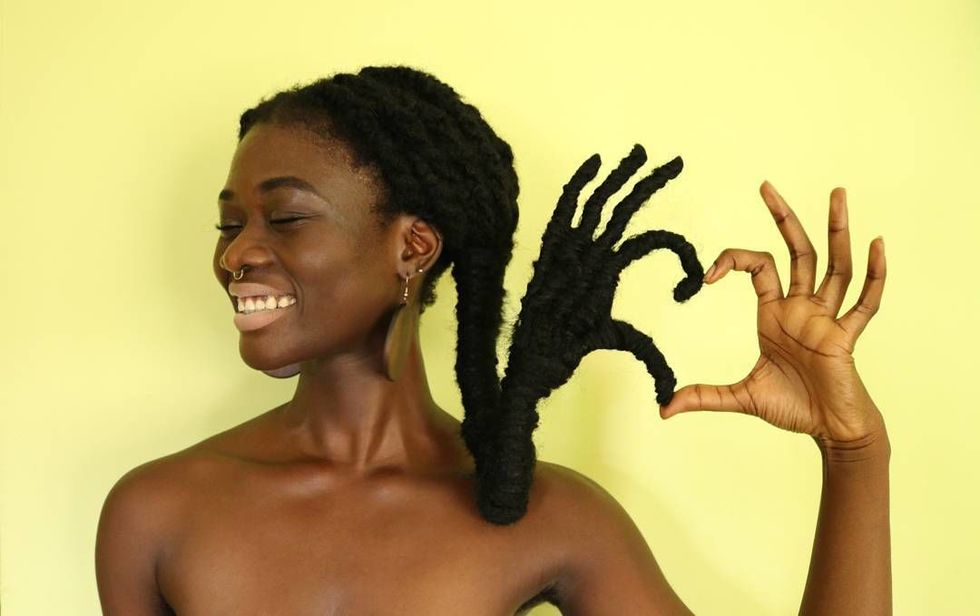 Ivorian artist and activist, Laetitia KY was born in 1996 in Abidjan. After studying Business Administration at the Institut National Polytechnique Félix Houphouët Boigny, she left the University in 2015 to devote herself to art and fashion.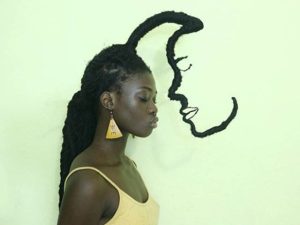 Laetitia Ky sculpts her hair into bold and committed compositions. With a natural ease in the art of braiding, Laetitia Ky then mounts on her head real hair sculptures, using her own hair, wires and wool extensions.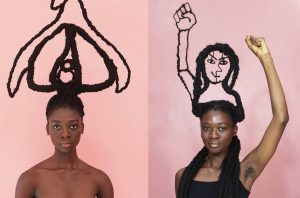 While discovering the history of natural hair she became fascinated with the traditional hairstyles of African women from the pre-colonial period. In addition to their spectacular aesthetics and technical complexity, these hairstyles had the power of non-verbal communication, underlining ethnicity, marital status or social rank.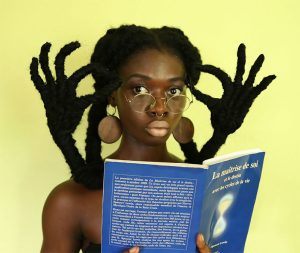 Each sculpture that Laetitia Ky wears also conveys a particular message. With her figurative and resolutely contemporary compositions, she magnifies natural hair and its identity.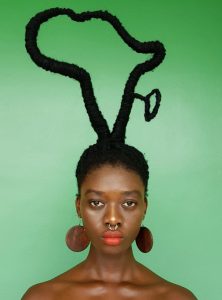 The artist thus highlights the potential of natural hair to strengthen the self-esteem of black women and invites them to detach themselves from beauty standards that only value straight hair.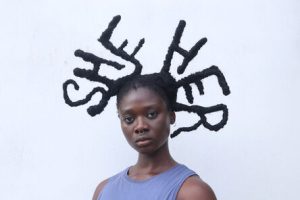 Her works also have a more universal dimension, breaking taboos on the female body and denouncing gender inequalities, she has criticized sexual harassment and police violence. Laetitia Ky uses her hair as a vehicle for her activism and boldly updates neglected beauty codes.
I realized I could use wire to bend the hair. I was doing very simple shapes, like circles. But I tried to push the complexity every time. When I had an idea, I would do a quick sketch, create it on myself in front of a mirror, and then use my phone and a tripod to take a picture.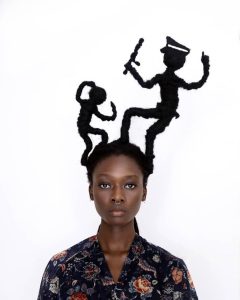 According to her, At the beginning, it was just for the aesthetic. I was doing a shape just because it was cool visually. Until one day, I did this photo story where I shaped my hair as a second pair of hands. And for the first time, my picture went completely viral. I woke up to thousands and thousands of followers.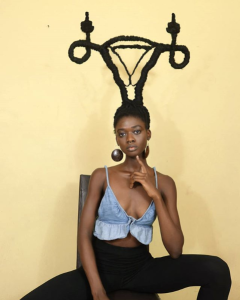 I received messages from Black women saying that seeing me use what [they'd been made to feel was] ugly to create art boosted their self-esteem. I even received a message from a woman who said that her child wanted to straighten her hair, but changed her mind when she saw my picture.
I realized that my hairstyles could really mean something. That's exactly when I decided to associate my personal beliefs with my art.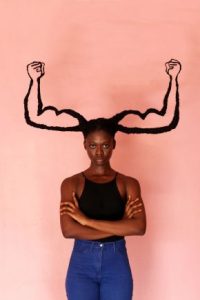 Her popularity really took off when one of her photo series went viral. This series, which features her hand-sculpted hair, is distributed online but also in magazines and media around the world. In addition to hair, she also uses painting as a means of expression to fight for women's rights.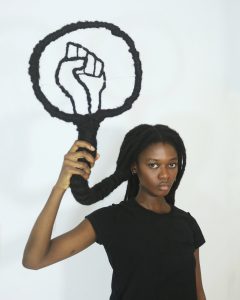 She is the first winner of the influencer section of the famous Elite Model Look contest and is now represented by the international modeling and talent agency Elite Model World, which accompanies her in her various projects and collaborations.
 In 2019 she played the role of the queen in "La nuit des rois" by Philippe Lacôte. For her second film project in 2021, she plays the role of Manuelle/Udoka in "Disco Boy" by Giacomo Abbruzesse.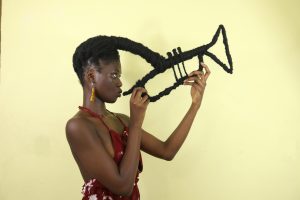 She is the author of the book "Love & Justice: a journey of empowerment, activism and embracing black beauty", a book illustrated with her photographs where she shares her personal experience on the path of self love and activism.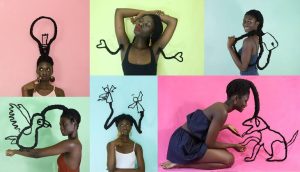 In 2022, she was selected for the 59th Venice Biennale as one of the artists of the National Pavilion of Côte d'Ivoire (April 23 – November 28, 2022).