Women engineers break barriers in Somalia's male-dominated industry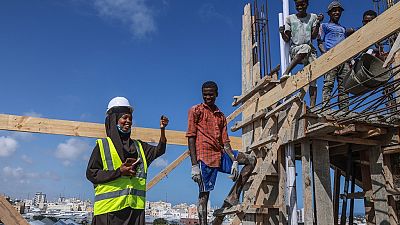 In Somalia's booming capital, construction engineer Faduma Mohamed Ali has her work cut out for her, supervising male workers twice her age, while defying stereotypes in this conservative Muslim country in the Horn of Africa.
She has had to face social stigmatisation, opposition from her family and harassment at work, but insists she has never doubted her choice of career.
"I've always liked buildings and observing structures like mosques," the 22-year-old tells AFP.
When she signed up to study civil engineering – where she was the only girl in her class – her friends and family didn't understand.
"They said: 'How can a girl waste time studying civil engineering? It's a man's job", says Faduma Mohamed Ali.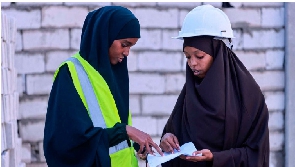 Civil engineers Faduma Mohamed Ali (L) and Fathi Mohamed Abdi
Even when she graduated and found a job in Mogadishu, the criticism continued: "They asked me: 'Are you crazy?
Opportunities –
In Somalia, where women make up less than a third of the working population, according to the World Bank, many parents disapprove of their daughters working with men.
But attitudes are changing.
Fathi Mohamed Abdi, 23, who has been an engineer in Mogadishu for three years, says she has been supported by her parents, who are "very happy" that she has become the first woman in her family to do this job: "No one had ever tried it".
"They started encouraging me during my studies and they continue to do so now that I'm working", she recounts.
At university, she was one of only two women studying civil engineering. Her choice paid off.
The construction sector is booming in the Somali capital, where the security situation has improved somewhat thanks to a military offensive launched a year ago by the government against the radical Shebab Islamists in the centre of the country.
"Thanks to the growing investment in the construction sector, there are many (job) opportunities," stresses Fathi Mohamed Abdi.
Hassan Mohamed Jimale, deputy mayor in charge of public affairs in Mogadishu, assures us that the authorities want to see more women on the job market: "As a regional administration, we encourage women engineers. The town planning department (employs) women engineers and we have a deputy director".
– Unequal pay –
But the women engineers interviewed by AFP say that they are regularly confronted with sexism at work.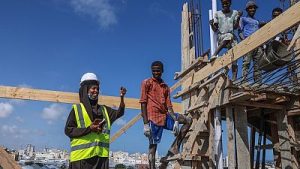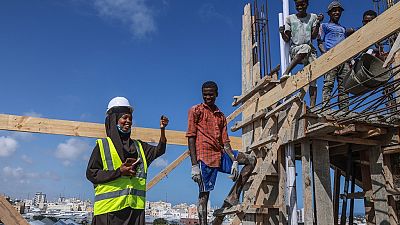 "The rhetoric and the bad opinions that people have of us as women engineers is what disappoints me the most. Men keep telling us that this job is not for women", says one of them, Iftin Mohamed, 26.
"Workers are insubordinate when they are supervised by women engineers, they think we are weak compared to men", she adds.
She also points out that salaries are not equal: "Women are paid less than men in most cases, especially in private companies".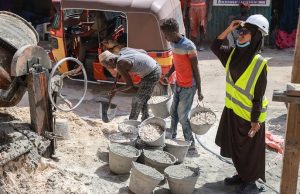 Abukar Hussein Ibrahim, a bricklayer working under Fathi Mohamed Abdi and other female engineers, says he appreciates working with women, but feels that this is not the case for many of his colleagues.
"The construction workers find it incredible to have a woman engineer supervising their work. They spend a lot of time talking about it (…) They keep asking themselves why a woman was chosen and not a man," explains the 42-year-old.
But they will have to get used to seeing women doing their job, warns Faduma Mohamed Ali.
"I recently took part in a training course and, to my great surprise, there were more than 100 girls", she says: "It used to be rare. Now things are changing.