Uganda's Cheptegei wins 10,000m world title three times in a row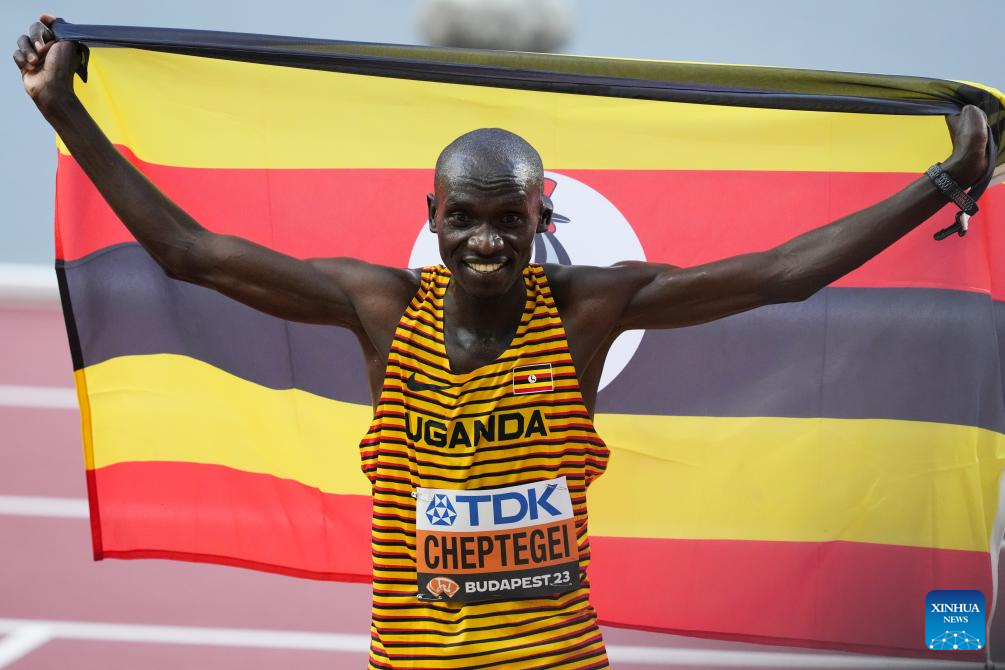 Uganda's Joshua Cheptegei delivered his season's best performance of 27 minutes 51.42 seconds, clinching the men's 10,000m world title for the third consecutive time on Sunday.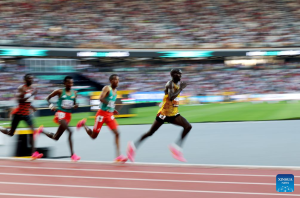 Cheptegei, 26, only surged ahead in the final lap, comfortably securing the top spot, even if his time couldn't rival his world record of 26:11.00.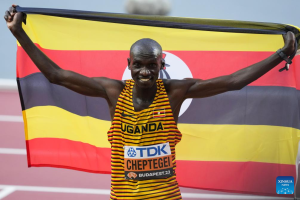 Kenya's Daniel Simiu Ebenso bagged the silver with a time of 27:52.60, while Ethiopian Solemn Brega clinched bronze just 0.12 seconds behind.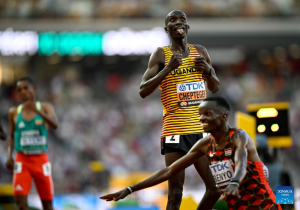 "I am very excited and proud that I have succeeded in winning my third world title in a row. This was the best possible way to end the season," Cheptegei remarked. "This might be my last championships on the track. That's why this gold medal means even more."