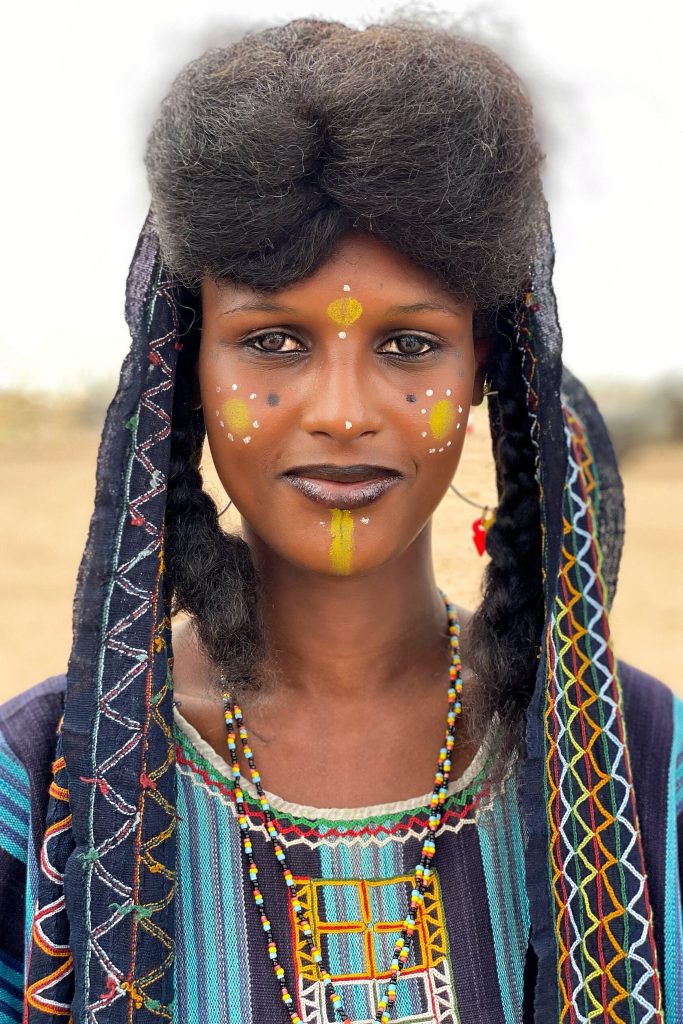 The Gerewol festival is renowned for how young Wodaabe men decorate themselves.
Donning make-up and jewelry they 'display' to young women, in search of a partner either for life or something less 'permanent'
After the annual rains, the nomadic Mbororo people gather for a unique celebration known as the Gerewol.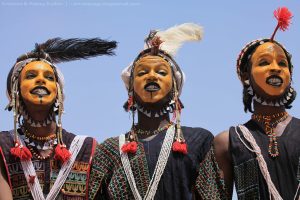 This is a festival full of color and has to be considered one of the most off-the-beaten-track and fascinating cultural experiences in the whole of Africa.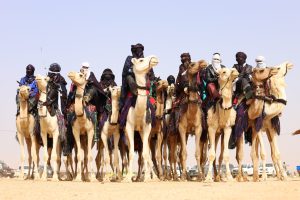 The Guérewol is an annual courtship ritual competition among the Wodaabe Fula people.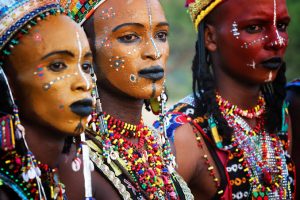 Young men dressed in elaborate ornamentation and made up in traditional face painting gather in lines to dance and sing, vying for the attention of marriageable young women.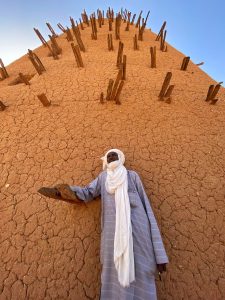 The Guérewol occurs each year as the traditionally nomadic Wodaabe cattle herders gather at the southern edge of the Sahara before dispersing south on their dry season pastures.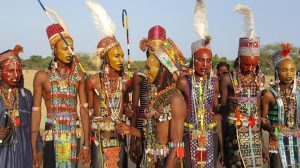 The Guérewol is found wherever the Wodaabe gathers: from West Africa to other places the Wodaabe travel in their transhumance cycle, as far afield as northern Cameroon, Chad, and Nigeria.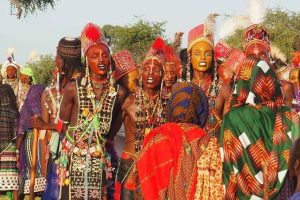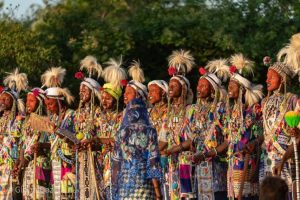 Image source: Google