Balwin Properties's Munyaka Crystal Lagoon in Waterfall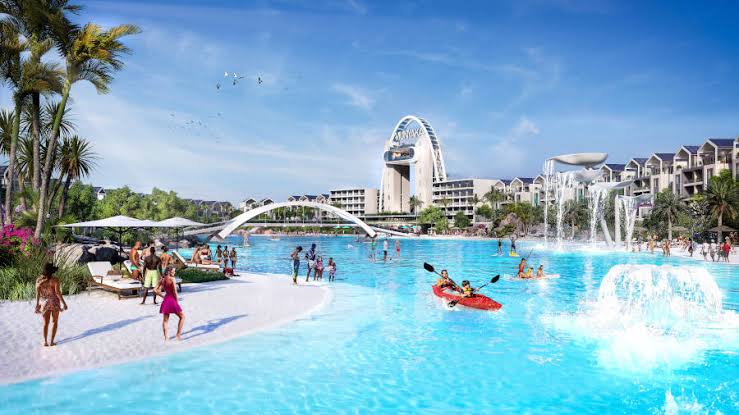 Balwin Properties has launched its R10 billion Munyaka Development in Waterfall Smart City, a development featuring a sea-like clear lagoon, and one of potentially six such developments in the country, Balwin CEO Steve Brookes.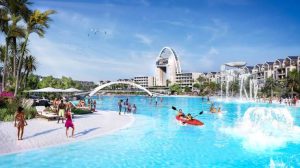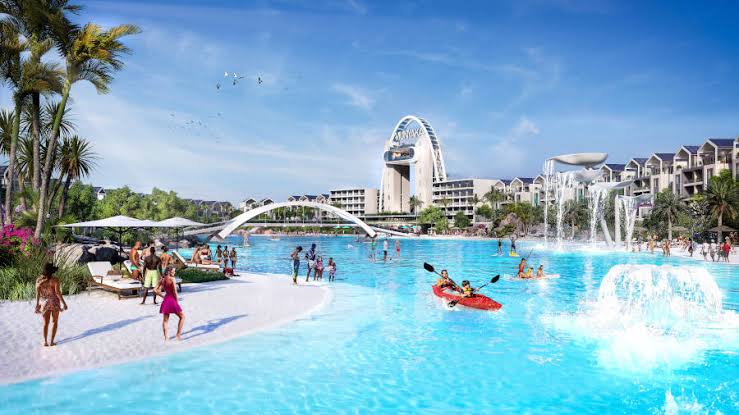 He expected that than 4 200 job opportunities would be created across the lifespan of the development, which is expected to be completed in 2033.
"I firmly believe in South Africa's future and this R10 billion investment is a huge vote of confidence in our resilience as a nation. We have worked closely with our architects to bring something exceptional to sectional title buyers and believe it will set a new standard for lifestyle estate living in Waterfall and in the country," he said.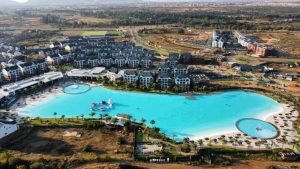 The development includes the biggest crystal-clear lagoon in the southern hemisphere at a size of about 30 000 square metres. It was developed with Chile-based Crystal Lagoon, which holds the patent to these kinds of lagoon developments.
The development offers a Hollywood-type lifestyle, and also features two penthouses on sale for R70 million and R75m, and a villa on sale for R50m, said Brookes.
Some of the facilities include a gym, on-site concierge, restaurants, meeting rooms, a swimming pool, laundromats, cinema, wellness spa and non-motorised water activities such as canoeing and paddle boarding.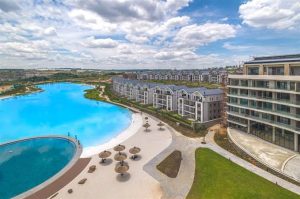 Brookes said some 5 020 architecturally designed apartments were expected to be completed by 2028, with the bulk of the development consisting of Balwin's Classic Collection of high-quality apartments comprising one, two and three-bedroom apartments starting from R989 900.
Road infrastructure around the development was also upgraded at over R100m, and further upgrades are planned. Future nodal expansion includes: the development of a proposed Waterfall Gautrain station within walking distance from Munyaka, establishment of a world-class sporting facility, Little Hill Montessori pre-primary schools, a convenience retail centre of about 20 000 square metres and a Radisson Red Hotel.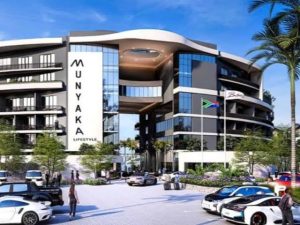 Willie Vos, the CEO of the Waterfall Management Company, said the fact that Balwin Properties chose Waterfall City for Munyaka was testament to the world-class reputation and of the award-winning smart city.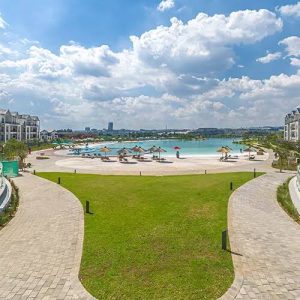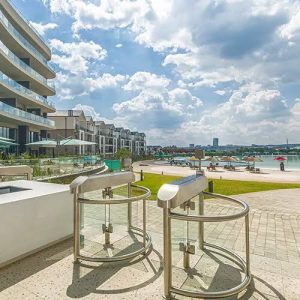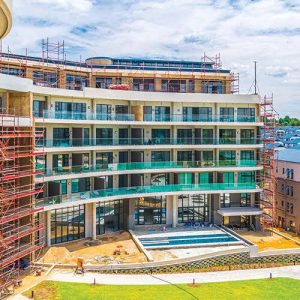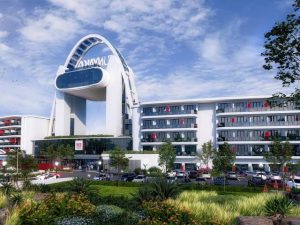 Source: https://www.iol.co.za