World Bank halts new loans to Uganda over anti-LGBTQ law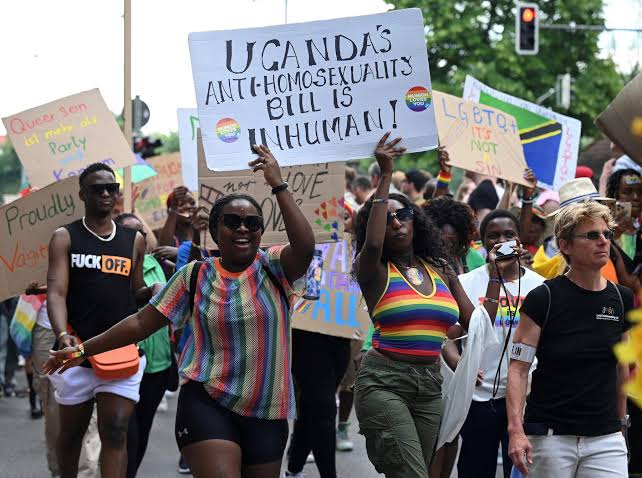 The World Bank has announced it will halt new loans to Uganda over the country's controversial anti-LGBTQ law.
The Washington, DC-based lender said on Tuesday it would pause project financing pending a review of measures it introduced to protect sexual and gender minorities from discrimination and exclusion in its projects.
"Uganda's Anti-Homosexuality Act fundamentally contradicts the World Bank Group's values," the lender said in a statement.
"We believe our vision to eradicate poverty on a livable planet can only succeed if it includes everyone irrespective of race, gender, or sexuality. This law undermines those efforts. Inclusion and non-discrimination sit at the heart of our work around the world."
The lender will also increase third-party monitoring and grievance redress mechanisms "allowing us to take corrective action as necessary," it said.
The World Bank Group said in May that the law was not consistent with the lender's values and that it was "highly concerned" about its adoption.
World Bank President Ajay Banga, who took office in June, faced pressure to respond to the legislation, with 170 civic groups urging "specific, concrete and timely actions", including suspending future lending.
Human rights organisations have widely condemned the anti-LGBTQ law, which imposes capital punishment for "aggravated homosexuality," an offence that includes transmitting HIV through gay sex, and 20 years in prison for "promoting" homosexuality.
In June, the US imposed travel restrictions on Ugandan officials in response to the legislation, which was signed by President Ugandan Yoweri Museveni.
Museveni, who has referred to homosexuality as a psychological disorder, has rejected international criticism of the legislation, which he has defended as necessary to stop the LGBTQ community from trying to "recruit" people.
In its statement on Tuesday, the World Bank said it remained committed to providing assistance to Uganda despite its pause on financing.
"The World Bank Group has a
longstanding and productive relationship with Uganda; and we remain committed to helping all Ugandans – without exception – escape poverty, access vital services, and improve their lives," the lender said.
SOURCE: AL JAZEERA AND NEWS AGENCIES