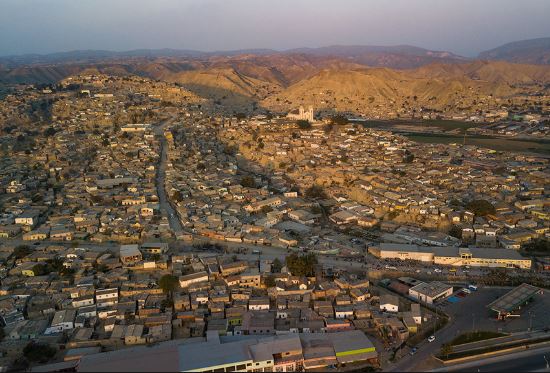 Angola has been inhabited since the Paleolithic Age. Its formation as a nation-state originates from Portuguese colonisation, which initially began with coastal settlements and trading posts founded in the 16th century. In the 19th century, European settlers gradually began to establish themselves in the interior.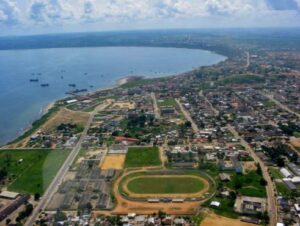 The Portuguese colony that became Angola did not have its present borders until the early 20th century, owing to resistance by native groups such as the Cuamato, the Kwanyama and the Mbunda. (Wikipedia)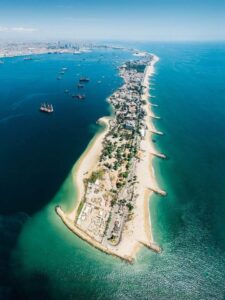 Country Profile 
Republic of Angola

Motto: 

Virtus Unita Fortior  

(Latin)

(English: 

"Virtue is stronger when united"

)

Anthem: "Angola Avante"

Capital

and largest city

Luanda


8°50′S

 

13°20′E

Official languages
Portuguese
National languages
Ethnic groups

(2000)

Religion
Demonym(s)
Government
Unitary dominant-party presidential constitutional republic
• President
João Lourenço
• Vice President
Bornito de Sousa
Legislature
National Assembly
Formation
• Independence from Portugal, under Communist rule
11 November 1975
• United Nations full membership
22 November 1976
• Current constitution
21 January 2010
Area

• Total

1,246,700 km2 (481,400 sq mi) (22nd)

• Water (%)

negligible
Population

• 2020 estimate

31,127,674[2] (46th)

• 2014 census

25,789,024[3]

• Density

24.97/km2 (64.7/sq mi) (157th)
GDP (PPP)
2019 estimate

• Total

$213.034 billion[4] (64th)

• Per capita

$6,878[4] (107th)
GDP 

(nominal)

2019 estimate

• Total

$64.480 billion[4] (61st)

• Per capita

$2,080[4] (91st)
Gini 

(2018)

51.3


high

Currency
Kwanza (AOA)
Time zone
UTC+1 (WAT)
Date format
dd/mm/yyyy
Driving side
right
Calling code
+244
ISO 3166 code
AO
Internet TLD
.ao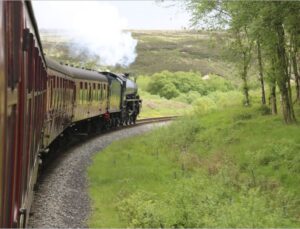 According to Britannica,  Angola is located in southwestern Africa.  The country takes in a broad variety of landscapes, including the semidesert Atlantic littoral bordering Namibia's "Skeleton Coast," the sparsely populated rainforest interior, the rugged highlands of the south, the Cabinda exclave in the north, and the densely settled towns and cities of the northern coast and north-central river valleys.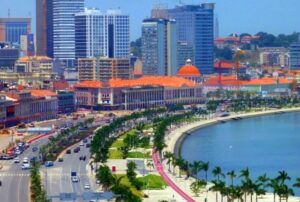 The capital and commercial centre is Luanda, a large port city on the northern coast that blends Portuguese-style colonial landmarks with traditional African housing styles and modern industrial complexes.
Angola is the world's twenty-third largest country – comparable in size to Mali, or twice the size of France or of Texas. It lies mostly between latitudes 4° and 18°S, and longitudes 12° and 24°E. It borders Namibia to the south, Zambia to the east, the Democratic Republic of the Congo to the north-east and the South Atlantic Ocean to the west.
The coastal exclave of Cabinda in the north has borders with the Republic of the Congo to the north and with the Democratic Republic of the Congo to the south.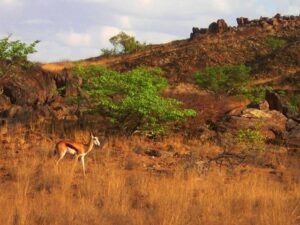 Angola had a 2018 Forest Landscape Integrity Index mean score of 8.35/10, ranking it 23rd globally out of 172 countries.
The country is blessed with  diamonds, oil, gold, copper and rich wildlife (which was dramatically depleted during the civil war), forest and fossil fuels. Since independence, oil and diamonds have been the most important economic resource. Smallholder and plantation agriculture dramatically dropped in the Angolan Civil War, but began to recover after 2002.
As Wikipedia report, Angola's economy has in recent years moved on from the disarray caused by a quarter-century of Angolan civil war to become the fastest-growing economy in Africa and one of the fastest-growing in the world, with an average GDP growth of 20% between 2005 and 2007. In the period 2001–10, Angola had the world's highest annual average GDP growth, at 11.1%.
In 2004, the Exim Bank of China approved a $2 billion line of credit to Angola, to be used for rebuilding Angola's infrastructure, and to limit the influence of the International Monetary Fund there.
China is Angola's biggest trade partner and export destination as well as the fourth-largest source of imports. Bilateral trade reached $27.67 billion in 2011, up 11.5% year-on-year. China's imports, mainly crude oil and diamonds, increased 9.1% to $24.89 billion while China's exports to Angola, including mechanical and electrical products, machinery parts and construction materials, surged 38.8%.The oil glut led to a local price for unleaded gasoline of £0.37 a gallon.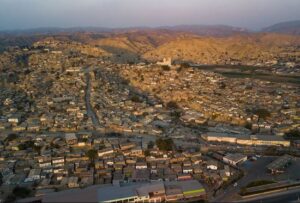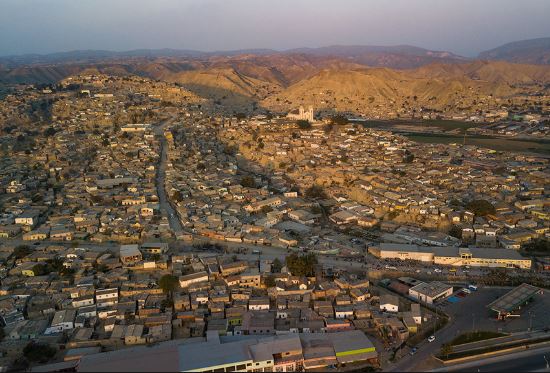 The Economist reported in 2008 that diamonds and oil make up 60% of Angola's economy, almost all of the country's revenue and all of its dominant exports. Growth is almost entirely driven by rising oil production which surpassed 1.4 million barrels per day (220,000 m3/d) in late 2005 and was expected to grow to 2 million barrels per day (320,000 m3/d) by 2007. Control of the oil industry is consolidated in Sonangol Group, a conglomerate owned by the Angolan government. In December 2006, Angola was admitted as a member of OPEC.
According to the Heritage Foundation, a conservative American think tank, oil production from Angola has increased so significantly that Angola now is China's biggest supplier of oil. "China has extended three multibillion dollar lines of credit to the Angolan government; two loans of $2 billion from China Exim Bank, one in 2004, the second in 2007, as well as one loan in 2005 of $2.9 billion from China International Fund Ltd."
Culture
Angolan culture has been heavily influenced by Portuguese culture, especially in language and religion, and the culture of the indigenous ethnic groups of Angola, predominantly Bantu culture.
The diverse ethnic communities—the Ovimbundu, Ambundu, Bakongo, Chokwe, Mbunda and other peoples—to varying degrees maintain their own cultural traits, traditions and languages, but in the cities, where slightly more than half of the population now lives, a mixed culture has been emerging since colonial times; in Luanda, since its foundation in the 16th century.
In this urban culture, Portuguese heritage has become more and more dominant. African roots are evident in music and dance and is moulding the way in which Portuguese is spoken. This process is well reflected in contemporary Angolan literature, especially in the works of Angolan authors.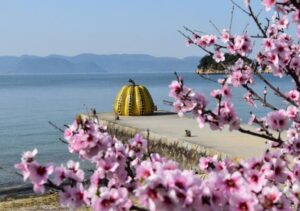 In 2014, Angola resumed the National Festival of Angolan Culture after a 25-year break. The festival took place in all the provincial capitals and lasted for 20 days, with the theme "Culture as a Factor of Peace and Development.